La nona edizione dei Gaon Chart Music Awards ha celebrato i più grandi successi musicali dell'anno appena trascorso!
L'evento si è tenuto alla Jamsil Arena di Seoul ed è stato presentato da Leeteuk dei Super Junior e Lia delle ITZY. A differenza di molte cerimonie annuali, questo show non assegna un Daesang (premio speciale).
Ecco l'elenco dei premi assegnati:
Artist of the Year (Digitale – Mensile)
Dicembre 2018: Ben - "180 Degree"
Gennaio 2019: M.C the MAX - "After You've Gone"
Febbraio: Hwasa - "Twit"
Marzo: Taeyeon - "Four Seasons"
Aprile: BOL4 - "Bom"
Maggio: Davichi - "Unspoken Words"
Giugno: Jang Hye Jin & Yoon Min Soo - "Drunk on Love"
Luglio: Ben - "Thank You for Goodbye"
Agosto: Sunmi - "LALALAY"
Settembre: AKMU - "How Can I Love the Heartbreak, You're the One I Love"
Ottobre: MC Mong - "Fame"
Novembre: IU - "Love Poem"
Artist of the Year (Album Fisico – Trimestre)
Primo Trimestre: SEVENTEEN
Secondo Trimestre: BTS
Terzo Trimestrer: SEVENTEEN
Quarto Trimestre: EXO
New Artist of the Year: ITZY (digital), TXT (physical)
World Rookie of the Year: Stray Kids, (G)I-DLE
Social Hot Star of the Year: BTS
Retail Album of the Year: BTS
Performer of the Year: Joo Chan Yang (Chorus), Choi Hoon (Instrumental performance)
Lyricist of the Year: Min Yeon Jae
Composer of the Year: Black Eyed Pilseung
Discovery of the Year: N.Flying (Band), Kassy (Ballad)
Hot Performance of the Year: NCT Dream, Chungha
Style of the Year: Choi Ri An, Shim Hee Jung, Shin Ji Won, Lee Si Won (Choreografia), Choi Hee Sun (Stilista)
Popular Singer of the Year: Lim Jae Hyun
Top Kit Seller of the Year: EXO
Long-Run Song of the Year: Paul Kim - "Me After You"
World Hallyu Star Award: MONSTA X
Record Production of the Year Award: MNH Entertainment ("Gotta Go" di Chungha)
Overseas Song of the Year: Anne-Marie - "2002"
Overseas Rising Star of the Year: Billie Eilish - "Bad Guy"
I SUPER JUNIOR stanno preparando un comeback con Ryeowook, che recentemente ha terminato il suo servizio militare.
Dichiarazioni ufficiali (SM) rivelano che il gruppo ha terminato in questi giorni le riprese del loro video musicale di comeback a Macao. Ciò porterà all'uscita di un album per la fine dell'anno in corso.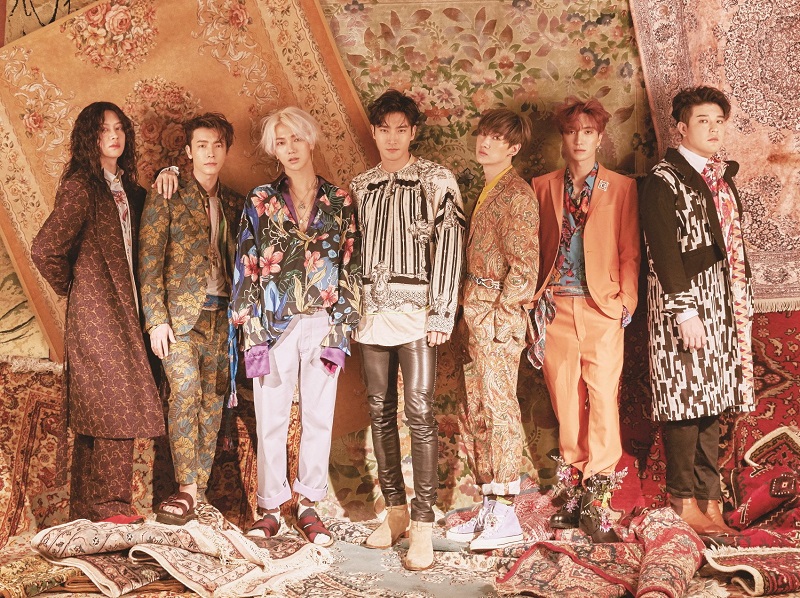 Ryeowook ha terminato il servizio militare lo scorso 10 luglio e, a chi domandava lui se si sarebbe riunito ai Super Junior per il comeback, lui ha risposto "Stiamo preparando qualcosa di speciale, c'è solo da aspettare un po'".
I Super Junior torneranno con una formazione da 7 membri: Leeteuk, Yesung, Shindong, Eunhyuk, Donghae, Siwon e Ryeowook. Kyuhyun sta svolgendo il servizio di leva, mentre Heechul è attualmente convalescente dopo alcuni problemi fisici.